Tropix Gal Wax Studio
Here at Tropix Gal, we are dedicated in creating a safe space for clients focusing on taking care of any hair removal needs as quick and painless as possible!
Hair removal is great for the clients who struggle with irritation, ingrowns and scarring. With the right wax and aftercare we can educate you on taking care of your skin concerns.
Waxing can be a intimidating service, as waxing experts we focus on taking care of any hair removal needs for ANYONE, while providing a safe and comfortable environment.
Shio Studio
Shio Studio – Eyebrow Micro-blading Micro-shading Ombré PMU Brows Threading Henna Brows Lash Lift Tint
LaserHaven & Beauty
We pride ourselves in helping you look and feel your best. We understand that YOU are unique, and so should YOUR results be – that's why we offer a free consultation to tailor your appointment to YOU. Contact us at the button below. Our Owner & Technician Tammy Condly has always had a passion for beauty and an increasing interest in learning the in's and out's of the different avenues of the Medical Esthetician, and is why she offers a wide variety of options and services.
Hair by Erblina
Highlights / Balayage / Colour / Hair Extensions / Master Hair Stylist / Blonde Specialist / Hair Extension Specialist and Colour Correction
Flame Lily hair
Owner & Hairstylist Yolanda Chazarira is a Master at Hair Extensions / Wig Installation / Custom Units and Hair & Scalp Treatments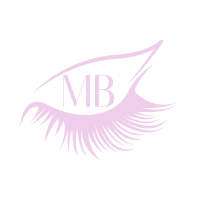 MBLASHES613
We specialize in a variety of different lash extension styles ranging from classic to full mega-volume. in addition to extensions, we also offer lash lifts and tints for a simple natural enhancement to the lashes. Every style is customized based on our client's preferences and their eye shape.
We also offer Lip Blushing and Lip Neutralizing PMU services for clients who are interested in permanent lipstick!